William Lamb (1779 – 1848)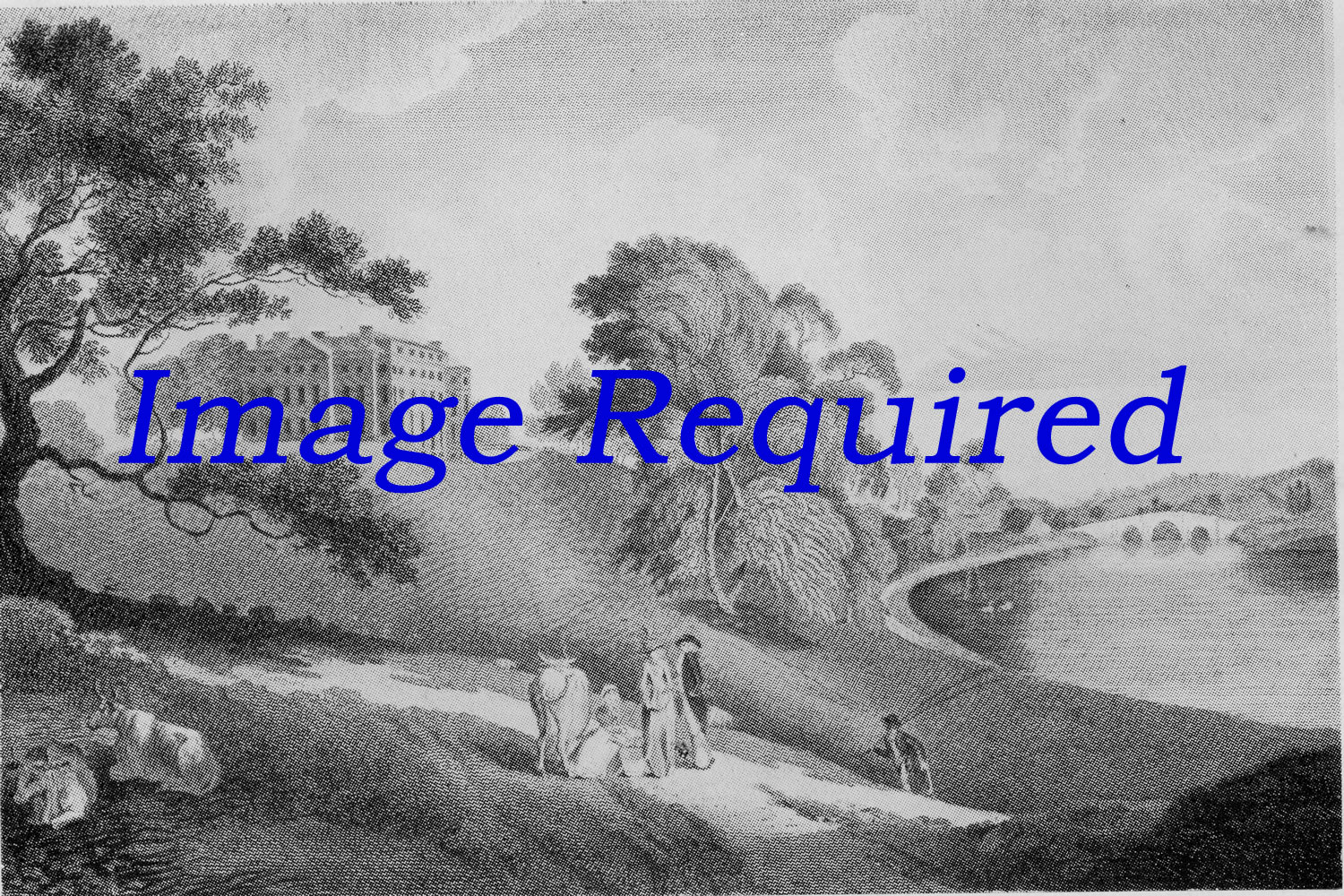 William Lamb

The second Lord Melbourne, William who inherited the Hall in 1805 married Caroline Ponsonby who became Lady Caroline Lamb and romantic liaisons were abundant at Brocket Hall. The wife of had a great passion for the poet Lord Byron and is said to have fallen from her horse at the shock of seeing his funeral cortege passing the Brocket estate; she had not known of his death until that moment.

The second Lord Melbourne proved to be more of an individual, going on to become Queen Victoria's first Prime Minister, with whom he struck up a close friendship. Victoria herself was another monarch who often stayed at the Hall

William Lamb, 2nd Viscount Melbourne, PC, FRS (15 March 1779 – 24 November 1848), usually addressed as Lord Melbourne, was a British Whig statesman who served as Home Secretary (1830–1834) and Prime Minister (1834 and 1835–1841). He is best known for his intense and successful mentoring of Queen Victoria, at ages 18–21, in the ways of politics. Historians conclude that Melbourne does not rank high as a prime minister, for there were no great foreign wars or domestic issues to handle, he lacked major achievements, and he enunciated no grand principles. "But he was kind, honest, and not self-seeking." Melbourne was dismissed by the King in 1834, the last Prime Minister to have been dismissed by a Monarch.

Born in London to an aristocratic Whig family, son of Sir Penniston Lamb and Elizabeth Lamb, Viscountess Melbourne (1751–1818), though his paternity was questioned. He was educated at Eton and Trinity College, Cambridge,he fell in with a group of Romantic Radicals that included Percy Bysshe Shelley and Lord Byron. Against the background of the Napoleonic Wars, Lamb served at home as captain (1803) and major (1804) in the Hertfordshire Volunteer Infantry.

In 1805 he succeeded his elder brother as heir to his father's title and he married Lady Caroline Ponsonby. The next year he was elected to the British House of Commons as the Whig MP for Leominster. For the election in 1806 he was moved to the seat of Haddington Burghs and for the 1807 election successfully stood for Portarlington (a seat he held until 1812).

He first came to general notice for reasons he would rather have avoided: his wife had a public affair with Lord Byron—she coined the famous characterisation of him as "mad, bad, and dangerous to know". The resulting scandal was the talk of Britain in 1812. In 1816 Lady Caroline published a Gothic novel Glenarvon, which portrayed both the marriage and her affair with Byron in a lurid fashion which caused William even greater embarrassment, while the spiteful caricatures of leading society figures made them several influential enemies. Eventually the two reconciled and though they separated in 1825, her death in 1828 affected him considerably.

>

In 1816 Lamb was returned for Peterborough by Whig grandee Lord Fitzwilliam. He told Lord Holland that he was committed to the Whig principles of the Glorious Revolution but not to "a heap of modern additions, interpolations, facts and fictions".[4] He therefore spoke against parliamentary reform and voted for the suspension of habeas corpus in 1817 when sedition was rife.

Lamb's hallmark was finding the middle ground. Though a Whig, he accepted (29 April 1827) the post of Chief Secretary for Ireland in the moderate Tory governments of George Canning and Lord Goderich. Upon the death of his father in 1828 and his becoming Viscount Melbourne, he moved to the House of Lords. He had spent 25 years in Commons as a backbencher and politically was not well known.
Home Secretary: 1830–1834
When the Whigs came to power under Lord Grey in November 1830 he became Home Secretary in the new government. During the disturbances of 1830–32 Melbourne "acted both vigorously and sensitively, and it was for this function that his reforming brethren thanked him heartily".[4] In the aftermath of the Swing Riots of 1830–31 he countered the Tory magistrates' alarmism by refusing to resort to military force and instead he advocated magistrates' usual powers be fully enforced along with special constables and financial rewards for the arrest of rioters and rabble-rousers. He appointed a special commission to try approximately one thousand of those arrested and ensured that justice was strictly adhered to: one third were acquitted; and most of the one-fifth sentenced to death were instead transported.The disturbances over reform in 1831–32 were countered with the enforcement of the usual laws and again Melbourne refused to pass emergency legislation against sedition.
Prime Minister: 1834, 1835–1841
After Lord Grey resigned as Prime Minister in July 1834, the King was forced to appoint another Whig to replace him, as the Tories were not strong enough to support a government. Melbourne was the man most likely to be both acceptable to the King and hold the Whig party together. Melbourne hesitated after receiving from Grey the letter from the King requesting him to visit him to discuss the formation of a government. Melbourne thought he would not enjoy the extra work that accompanied the office of Premier but he did not want to let his friends and party down. According to Charles Greville, Melbourne said to his secretary, Tom Young: "I think it's a damned bore. I am in many minds as to what to do". Young replied: "Why, damn it all, such a position was never held by any Greek or Roman: and if it only lasts three months, it will be worth while to have been Prime Minister of England [sic]." "By God, that's true," Melbourne said, "I'll go!"
Compromise was the key to many of Melbourne's actions. As an aristocrat, he had a vested interest in the status quo. He was opposed to the Reform Act 1832 proposed by the Whigs, arguing that Catholic emancipation had not ended in the tranquility expected of it,[8] but reluctantly agreed that they were necessary to forestall the threat of revolution. Later he opposed the repeal of the Corn Laws arguing not only had Catholic emancipation failed, but also that the reform bill had not improved the condition of the people.While he was less radical than many, when Lord Grey resigned (July 1834), Melbourne was widely seen as the most acceptable replacement among the Whig leaders, and became Prime Minister.
King William IV's opposition to the Whigs' reforming ways led him to dismiss Melbourne in November. He then gave the Tories under Sir Robert Peel an opportunity to form a government. Peel's failure to win a House of Commons majority in the resulting general election (January 1835) made it impossible for him to govern, and the Whigs returned to power under Melbourne in April 1835. This was the last time a British monarch attempted to appoint a government against parliamentary majority.
Blackmailed
The next year, Melbourne was once again involved in a sex scandal. This time he was the victim of attempted blackmail from the husband of a close friend, society beauty and author Caroline Norton. The husband demanded £1400, and when he was turned down he accused Melbourne of having an affair with his wife.At this time such a scandal would be enough to derail a major politician, so it is a measure of the respect contemporaries had for his integrity that Melbourne's government did not fall. The king and the Duke of Wellington urged him to stay on as prime minister. After Norton failed in court, Melbourne was vindicated, but he did stop seeing Mrs Norton.
Nonetheless, as historian Boyd Hilton concludes, "it is irrefutable that Melbourne's personal life was problematic. Spanking sessions with aristocratic ladies were harmless, not so the whippings administered to orphan girls taken into his household as objects of charity."
Queen Victoria
Melbourne was Prime Minister when Queen Victoria came to the throne (June 1837). Barely eighteen, she was only just breaking free from the domineering influence of her mother, the Duchess of Kent, and her mother's advisor, Sir John Conroy. Over the next four years Melbourne trained her in the art of politics and the two became friends: Victoria was quoted as saying she considered him like a father (her own had died when she was only eight months old), and Melbourne's daughter had died at a young age. Melbourne was given a private apartment at Windsor Castle, and unfounded rumours circulated for a time that Victoria would marry Melbourne, forty years her senior. Tutoring Victoria was the climax of Melbourne's career—the prime minister spent four to five hours a day visiting and writing to her, and she responded with enthusiasm, and grew in wisdom.
Continued rule
In May 1839, Melbourne's resignation led to the Bedchamber Crisis. Prospective prime minister Robert Peel requested that Victoria dismiss some of the wives and daughters of Whig MPs who made up her personal entourage, arguing that the monarch should avoid any hint of favouritism to a party out of power. As the Queen refused to comply, supported by Melbourne although unaware that Peel had not requested the resignation of all the Queen's ladies as she had led him to believe, Peel refused to form a new government and Melbourne was persuaded to stay on as Prime Minister.
Melbourne left a considerable list of reforming legislation—not as long as that of Lord Grey, but worthy nonetheless. Among his government's acts were a reduction in the number of capital offences, reforms of local government, and the reform of the Poor laws. This restricted the terms on which the poor were allowed relief and established compulsory admission to workhouses for the impoverished.
Later life (1841–1848)
Even after Melbourne resigned permanently in August 1841, Victoria continued writing to him but eventually the correspondence ceased as it was seen as inappropriate. Melbourne's role faded away as Victoria came to rely on her new husband Prince Albert as well as on herself.
On his death his titles passed to his brother Frederick, as both of his children—a son, George Augustus Frederick (b. 1807) and a premature daughter (b. 1809)—had predeceased him.
Image from LLHG
Extra information from wikipedia.org

Contact Us Today info@lemsfordhistory.co.uk. Images and articles welcomed
New Brocket Hall
The estate was sold to Sir Matthew Lamb in 1746 by Thomas Wiinnington . This era was an eventful time Sir Matthew engaged one of the leading architects of the day Sir James Paine and asked him to build a new Brocket hall and Paine did just that. Sir Matthew died around 1765.
James Paine (1717–1789) was an English architect.Essentially a Palladian, early in his career he was Clerk of Works at Nostell Priory, and worked on many other projects in the area including Heath House in the village of Heath in between Nostell Priory and Wakefield.From the 1750s, he had his own practice, and designed many villas, usually consisting of a central building, often with a fine staircase, and two symmetrical wings.

Wikipedia
Early Days
LAround this area had several manors,Symonshyde, Benstead, Heron, and Chewells around the time of Henry III (1207 to 1272 ) these mannors merge and become 'Watershyppes'Early evidence suggests the house dates back to 1239 and was owned by Simon Fitz Ade. They were also known as FitzSymon.