The History Of Brocket Hall

The Brockets orientated from Yorkshire but quickly made Hertfordshire their permanent home and in 1440 the house was rebuilt and renamed Brocket Hall. _ To view Gallery Click Here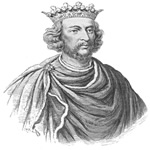 Early evidence suggests the house dates back to 1239 and was called 'Watershyppes'.The area had several manors,Symonshyde, Benstead, Heron, and Chewells around the time of Henry III (1207 to 1272 ) these mannors merge and become 'Watershyppes'and was owned by Simon Fitz Ade. They were also known as FitzSymon. In the 15th century a FitzSymonds heiress married Sir Thomas Brocket .
How Watershyppes became Brocket Hall
Thomas Lord Fauconberg born 1341 and married to Joan Nevile born 1363 – daughter Joan De Fauconberg Born 1367
Joan De Fauconberg Married in 1393 Thomas Brocket born 1363 (the first Brocket) – Son Thomas Brocket born 1363
The Brockets orientated from Yorkshire but quickly made Hertfordshire their permanent home
Thomas Brocket married Donice Nevile 1404 – son Edward Brocket born 1411
In 1440 the house was rebuilt and renamed Brocket Hall.
Edward Brocket married Elizabeth Thawtes 1445 – Son John Brocket born 1449
John Brocket Married Lucy Pulter in 1474 – Son John Brocket 1475
John Brocket Married Margaret Bensted in 1526 – Son John Brocket 1530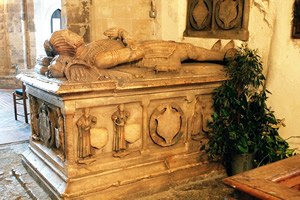 Sir John was a close ally of Elizabeth 1st
The Brockets orientated from Yorkshire but quickly made Hertfordshire their permanent home and in 1440 the house was rebuilt and renamed Brocket Hall. The most famous of the Brocket family was Sir John Brocket, who married Elizabeth, daughter of Sir Rowland Lytton of Knebworth. Sir John Brocket and was high sheriff of Hertfordshire in 1553. Sir John was a close ally of Elizabeth 1st,. Elizabeth was under house arrest at nearby Hatfield house and when her sister Mary died the news that Elizabeth was now Queen was told to the 25 year princess as she sat under her favourite oak tree in the grounds of Brocket Hall. Image right is The Brocket Tomb in Wheathampsted from www.realtime.net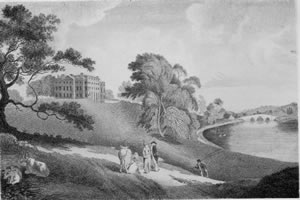 Mary Brocket married Sir Thomas Reade in 1597
Mary daughter and co-heir of Sir John Brocket married Sir Thomas Reade in 1597, he was high sheriff of Berkshire in 1613 and of Hertfordshire in 1618. Their forth son, John born in 1616 inherited the Brocket estate and was created a baronet in 1641 by King .Charles 1 and again by Cromwell in 1658. He died in 1694 and his son James inherited the estate. Sir James was a serious young man who went to Rome to follow his interest in politics and was struck down by smallpox and died in 1712.. He left only sisters and no male Brocket Heir and the estate passed on to one of the sisters a Love Reade who married Thomas Winnington on 6th August 1719. The estate was sold to Sir Matthew Lamb in 1746.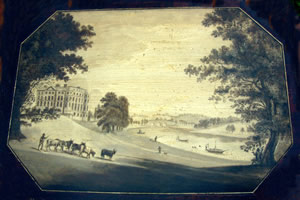 The estate was sold to Sir Matthew Lamb in 1746
This era was an eventful time Sir Matthew engaged one of the leading architects of the day Sir James Paine and asked him to build a new Brocket hall and Paine did just that. Sir Matthew died around 1765. Sir Matthew's son became the first Lord Melbourne, largely through the efforts of his wife who was a mistress of the Prince Regent, later George IV, who was a frequent visitor to Brocket Hall. The Prince gave his mistress a gift of a Reynolds painting which hangs in the ballroom and created the Chinese suite of rooms - known as the Prince Regent Suite - which are still used by residential guests today. The building was finished by by the 1st Lord Melbourne known as Peniston. With his wife they also widened the river into the lake and the work was complete by 1775. A surprising fact about Brocket Hall was at this time was horse races were held in the park.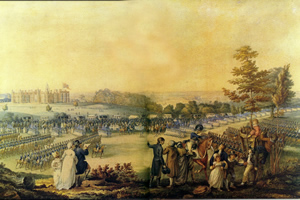 The second Lord Melbourne marries Caroline Lamb
The second Lord Melbourne, William who inherited the Hall in 1805 married Caroline Lamb and romantic liaisons were abundant at Brocket Hall. The wife of had a great passion for the poet Lord Byron and is said to have fallen from her horse at the shock of seeing his funeral cortege passing the Brocket estate; she had not known of his death until that moment. The second Lord Melbourne proved to be more of an individual, going on to become Queen Victoria's first Prime Minister, with whom he struck up a close friendship. Victoria herself was another monarch who often stayed at the Hall.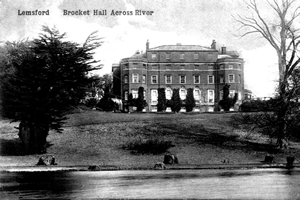 The death of Lord Melbourne in 1848
On the death of Melbourne in 1848, the Hall passed to his sister Emily Mary who was married to 5th Earl Cowper of Panshanger who died in 1837 she then married Lord Palmerston. Palmerston went on to become Prime Minister and in 1865 died in somewhat bizarre circumstances at Brocket Hall, allegedly involved with a chambermaid at the time involving a billiard table. He had a reputation for vigorous exercise but none of his biographers mention the episode and the story might be just below stairs gossip. After the death of his wife Emily in 1869 the house was passed onto Emily's grandson Francis 7th Earl Cowper. Who may not have resided at Brocket Hall but remained at Panshanger as the census of 1881 shows the Hall to be occupied by his younger brother Henry Fredrick Cowper (1836 – 1887).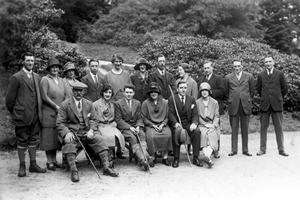 1921 the house was rented to Lord Mount Stephens
After the death of Henry Frederick Cowper in 1887 the Hall whilst in the ownership of the 7th Earl Cowper was rented out and between 1893 and 1921 the house was rented to Lord Mount Stephens (Read More). On the death of Earl Cowper in 1905 his niece inherited the property until her death in 1906 when her husband Admiral of the fleet Lord Walter Talbot Kerr. Lord Walter Talbot Kerr.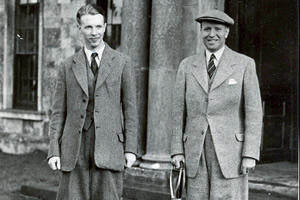 Sold in 1923 to Sir Charles Nall –Cain
On the death of Lord Mount Stephen in 1921 the house was put up for sale and bought in 1923 by Sir Charles Nall –Cain of the Node Codicote. Sir Charles took the title 'Lord Brocket ' in 1933 and on his death in the following year the estate passed onto his only son Arthur Ronald Nall- Cain (1904 – 1966) Lord Brocket.During WW2 turned the house over to the war office and it was used as a maternity hospital. Over 8000 babies were born ( Exact figure shows 8338). These babies are now called the Brocket Babies and have a website dedicated to them. On his death the estate was inherited by his son Charles Ronald Nall-Cain in 1967, he was still at Eton and only 15 years old. As his father had pre- deceased the 2nd Lord Brocket, Charles inherited direct from his grandfather.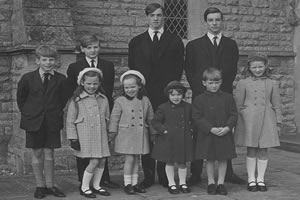 Charles builds up the estate
Charles built up the estate and promoted the hall as a conference venue for high profile corporate events and senior government meetings. In 1992 he built the first golf course and named it after the second Lord Melbourne. In the early1990's Charles encounted problems in his business of trading Vintage Ferraris and decided to sell a 60 year leasehold interest of the estate to CCA international.
The Brocket Hall Estate is situated in beautiful Hertfordshire countryside, just 22 miles from the centre of London and conveniently placed for all international airports.View

Brocket Hall Website
Brocket Hall is one of England's finest stately homes and for centuries it has drawn the rich and famous to stay in the peaceful seclusion of its country estate. Kings and queens have enjoyed our impeccable service and luxury accommodation. This is your opportunity to experience them for yourself.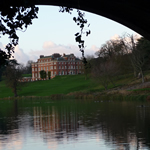 Kings and queens have enjoyed our impeccable service and luxury accommodation. This is your opportunity to experience them for yourself.View Brocket Hall Website - Click Here